For further information and details regarding the National Collaborative Outreach Programme click here.
NCOP Outdoor Activity Day - Blacklands Farm
On Monday our NCOP students along with NCOP students from Carshalton High School for Girls and Greenshaw High School attended an outdoor activity day organised by the Trekking Company. The aim of the day was to build confidence and team building skills but also to build relationships between NCOP students from different year groups and different schools.
The day was a huge success.
The students had a fantastic day and many of them completed activities that they were originally nervous about. They worked well in teams and also worked with three ambassadors from Kingston University.
Here are some quotes from the students:

I think it was a very successful day of activity we all learnt something new and tested ourselves furthermore we all developed a range of team building characteristics like communication, organisation, and perseverance. Thank you to the staff on the trip. RD – Year 12

From my Blacklands farm experience I overcame a fear of mine which was doing the high rope activity. Before I didn't want to even go near it but I did it. I was proud of myself and glad that I had done it. LO – Year 10

A great day full of laughs which ended up in me doing activities I said I wasn't going to. It was a great day! AC – Year 13

I enjoyed learning how to build a fire, this was something new in which I had not done before. KR – Year 11

I found the trip enjoyable, also learned and improved my social skills (working with people from different ages, and people I haven't met before. JB – Year 12

Many thanks to Freddie H and Brendan for going along on the day.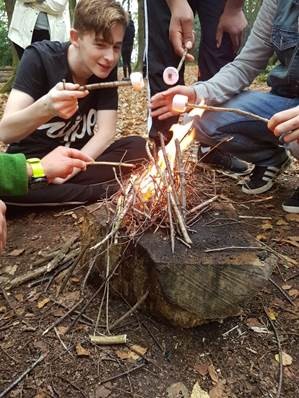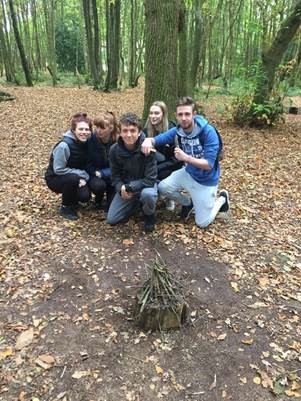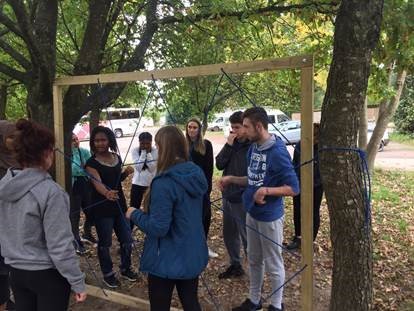 NCOP Exam Busters session with Positively Mad
On Thursday 5th October out NCOP students from years 10-13 were lucky enough to get a free session with a company well known for inspiring learning – Positively Mad. Some of the students were reluctant at first – not another study skills talk! However, presenter Shenaz was full of energy, funny anecdotes and was truly engaging.
The two hour session reinforced skills about studying but also gave the students some fresh ideas. The students were fully engaged throughout and thoroughly enjoyed the session.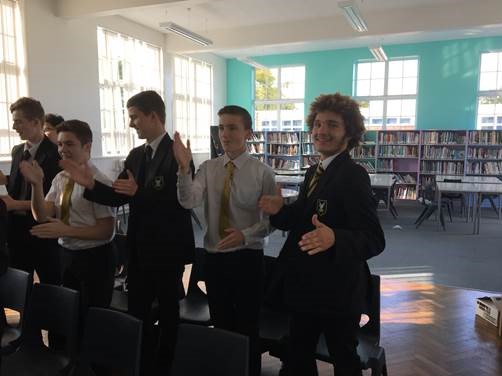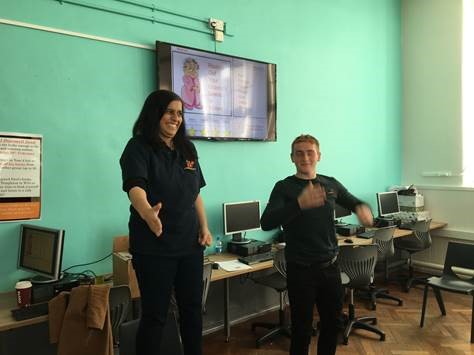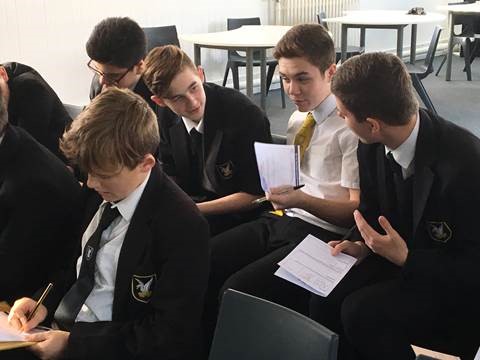 NCOP – Year 12 Coaches/Coachee Matching event
On Tuesday 27th June our Year 12 NCOP students were invited to Kingston University to meet their coaches. Following a training session two weeks ago, they were invited back to meet their personal coaches. The evening involved finding out a few more details about the coaching aspect of the project which will run next term and then meeting their new coaches. They spent the evening doing ice breakers, problem solving and building relationships with university ambassadors who will act as their coaches moving forward. The students really enjoyed the session and we all look forward to the next steps in the project.