Aimhigher (University)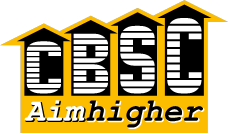 Carshalton Boys Sports College prides itself on giving students choices about their journeys after they leave us. The Aimhigher programme encourages them to think about university as one of those options.
Much of this work is done in the upper school but through a range of activities and trips it is hoped that younger students too will build curiosity and interest about university.
More information about the specific activities and support given to the sixth form can be seen by browsing to the Post 16 section of the website. Please use the list to learn more about other topics within the Aimhigher programme.
Should you have any questions or queries regarding the Aimhigher programme then please contact Ms Lorna Ellis.
Please find below some links you may find useful:
https://aimhigherlondon.org.uk/
https://www.gov.uk/student-finance
https://www.theguardian.com/education/universityguide
https://www.which.co.uk/money/university-and-student-finance/getting-into-uni