Year 12 Geography Trip To Bournemouth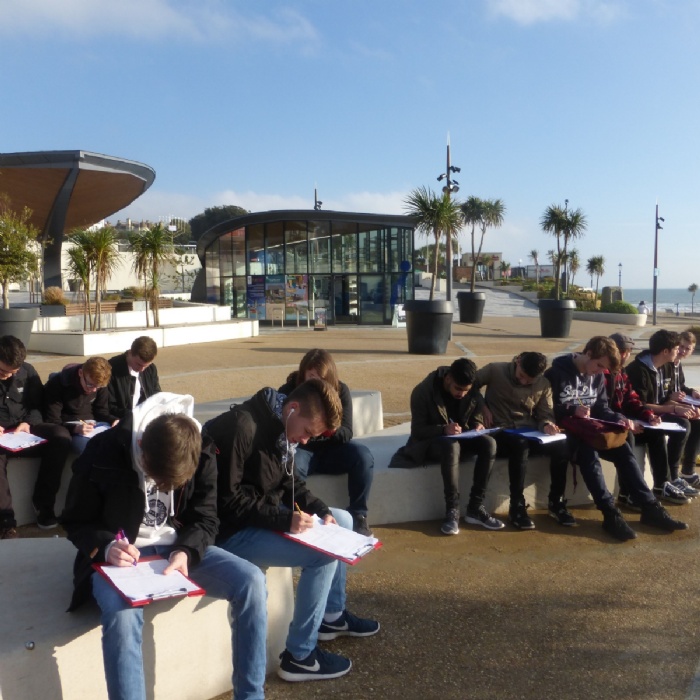 The Year 12 Geographers headed to Bournemouth to continue our work on 'Crowded Coasts' studying development along the coastline.
Expecting cold chilly weather (it is December after all!) we were instead greeted by a clear mild day with plenty of sunshine! First the boys headed to the city centre to study land use changes to see how the shops and services have changed in the last 5 years. Then it was down to the sea front to look at the coastal defences and how Bournemouth manage the coastline before a fish and chip lunch. After some dive bombing by the local seagulls, we hastily made it back to the bus to head for Boscombe.
In Boscombe the boys interviewed local people about development on the sea front and one couple stopped me to stay how lovely and polite our boys were! Great day had by all!
Miss Morgan & Mr Wise