Year 12s Head to Camber Sands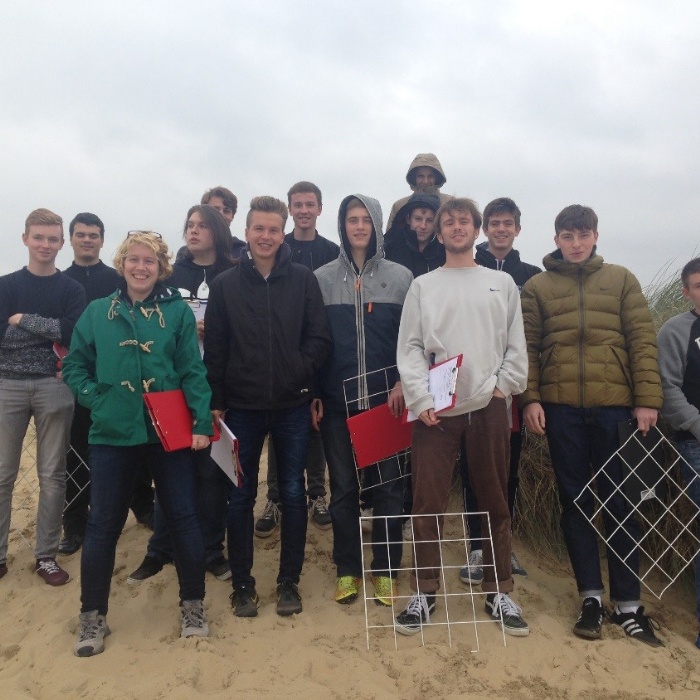 As part of their course the year 12s have to complete fieldwork & research in different environments. On Monday they went to Camber Sands.
Miss Morgan & I took 14 year 12s to investigate the threats & management of sand dunes at Camber Sands on Monday. It was a bit windy, but considering it's October the weather was good. They conducted linear transects across the dunes to investigate the impact of threats on the dune development! It was a productive & fun afternoon out. They all slept on the bus on the way back!