Remembrance Day 2014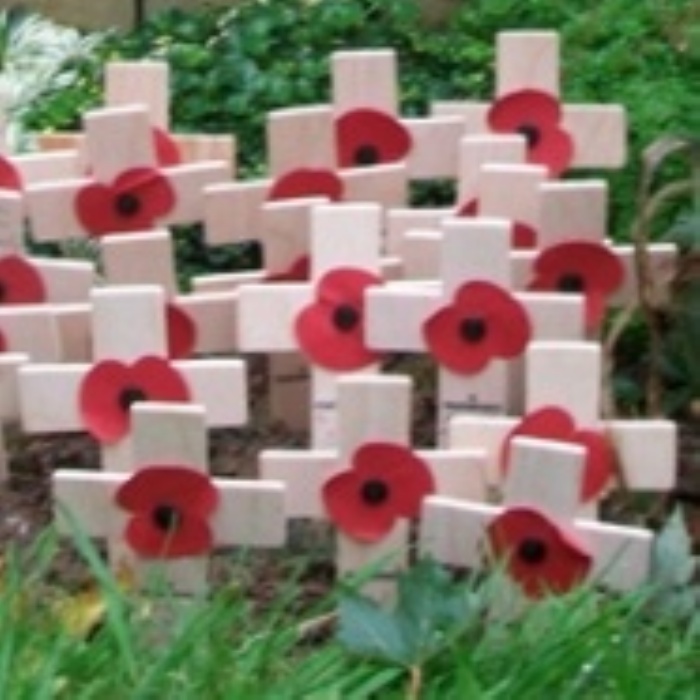 On Tuesday 11th November CBSC will be undertaking a series of activities to commemorate the First World War. The entire school is devoting its curriculum and learning on the day to the conflict of one hundred years ago
On Tuesday 11th November CBSC will be undertaking a series of activities to commemorate the First World War. The entire school is devoting its curriculum and learning on the day to the conflict of one hundred years ago. For example, in Science they will be making periscopes to understand reflection and refraction and looking at the early use of electricity through Morse Code. English will be writing article for the Wipers Times and ICT will be plotting the Western Front using Google Maps.
At 11 am the whole school will come together for our 2 minutes silence. A local bugler is coming into school to play The Last Post, which will be followed by the unveiling of our new memorial to the fallen and the presentation of a cheque to the British Legion. The money which is being given to this charity is the profit from sales of a T-shirt designed by one of our students, Regan Cain. Regan, earlier in the year, took part in a competition to win a place on the government-funded trips to the Battlefields of Belgium and France. His T-shirt contains the image of a poppy and a self-penned poem. His inspiration for this poem, "Waiting", was "reflecting upon the horrifying moments the men would have gone through, in anticipation of 'going over the top'". Our new memorial contains the words of Regan's poem. Wreaths will be laid on behalf of the students, the staff and the local community by Regan, Mr Barber and Stephen Williams MP, Under Secretary for State for Communities and Local Government, respectively.
Further to the events of Remembrance Day, CBSC has been learning about conflict through the eyes of artists and this is culminating in a Year 10 exhibition of art work on war. A number of speakers are visiting the school over the next few weeks to enhance our students' knowledge and understanding of the Great War. These include Jeremy Banning (who has appeared on "Who Do You Think You Are?"), local historian Andrew Arnold who will be speaking to our students about the impact and experience of the war on Carshalton and finally TV Historian Dan Snow.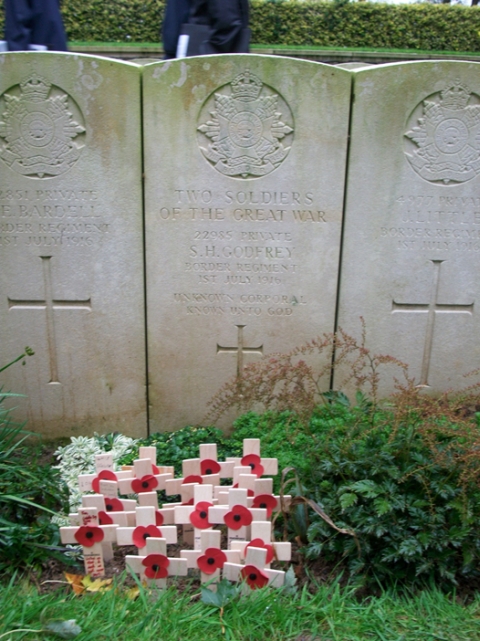 The grave of Sidney Horace Godfrey, of Station Road Carshalton. These crosses of remembrance were laid in October by our current Y9s on the school's annual visit to the First World War Battlefields. Sidney was one of 19 local men who died on the first day of the Somme Offensive.