A Level Results Day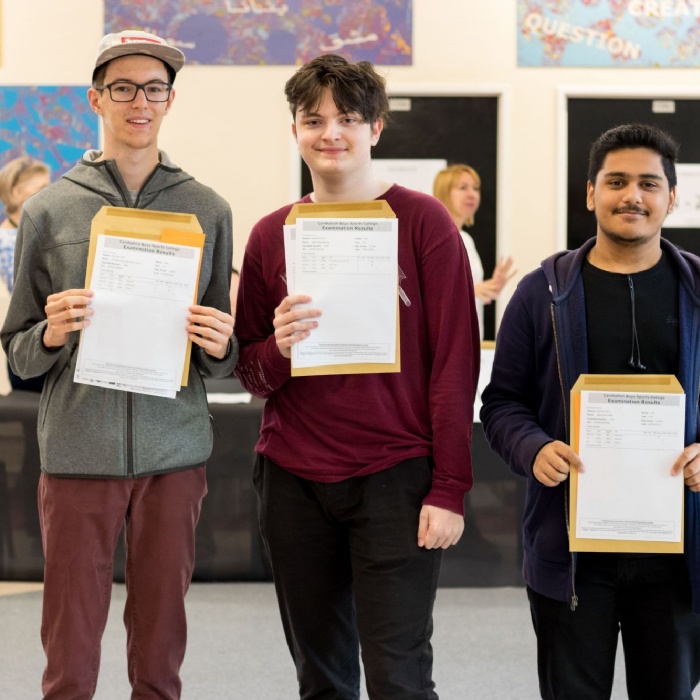 Another record breaking year for Carshalton Boys sixth form!
Huge congratulations to our amazing sixth form students who achieved record results again this summer!
Once again, 100% of students passed their A-level courses, with 20% of candidates achieving the top grades of A*/A, over 50% achieving a grade B or above and 83% a grade C or above. Our sixth form had the best progress score in Sutton in 2018 and we expect our sixth form progress score to be one of the best in the country again this year. Special mention must go to Dan Buguks who achieved an incredible 4 A* grades in chemistry, maths, further maths and physics.
Students taking vocational courses also had a record breaking year, with over 40% achieving the top grade of D* (equivalent to A*). Huge congratulations to Reuben Anglin-Smith who achieved 3 D* grades in applied science, sport and IT.
All of our year 13 students have now secured places at university, apprenticeships or employment next year and we wish them all every success for the future.
If you are interested in joining our highly ambitious and successful coeducational sixth form then please bring your GCSE results along to the school next Thursday morning (22nd August) and have a discussion with our sixth form team, no appointment necessary.