CBSC Remembers - 1918-2018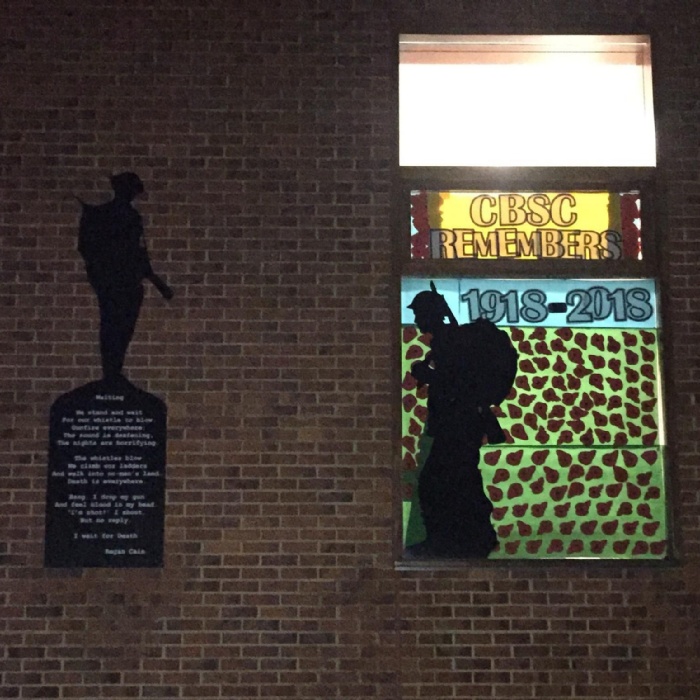 On Friday morning, the Carshalton Boys community paid their respects in our annual Remembrance Ceremony. A two minutes silence was held after the playing of the Last Post.
Mr Barber (Principal), the Head Boys and Head Girls then laid wreaths at the school's war memorial, followed by a representative of each tutor group. The ceremony was part of a wider day of Remembrance activities, with a commemorative lunch being hosted in the canteen and They Shall Not Grow Old being shown after school on Friday to a group of 50+ keen Key Stage 4 historians. Assemblies were held last week in which students were asked to reflect on the importance of Remembrance and the futility and horror of war. All students have completed a commemorative poppy expressing their thoughts on why Remembrance is important and what it means to them personally, and their words are exhibited in a whole school Remembrance display. The level of respect shown throughout the Remembrance activities was exemplary by all members of the Carshalton Boys community. At the going down of the sun and in the morning, CBSC will remember them.