BBL Basketball trip (Sunday 20th May 2018)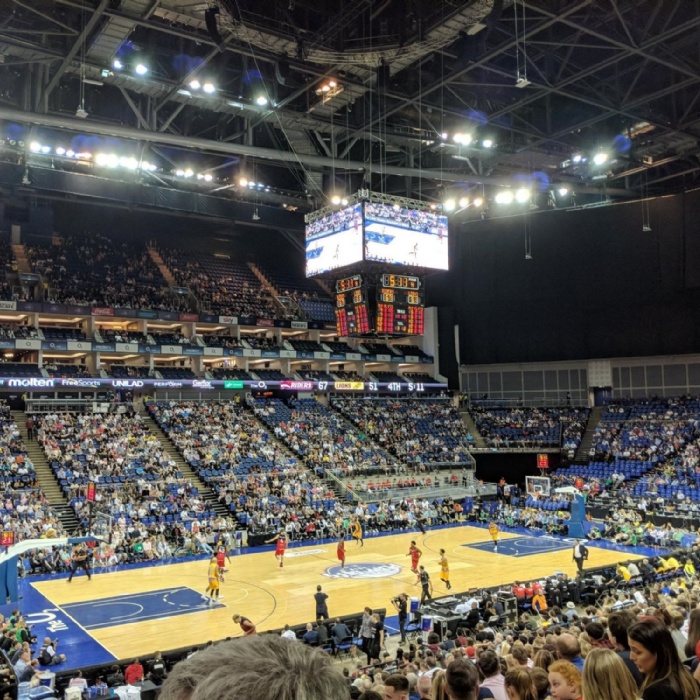 The CBSC Basketball teams were out in force on Sunday 20th May 2018 when 23 students across year 7-10 visited the O2 arena in Greenwich to watch the British Basketball League Play-off Finals.
The boys spent the day watching two different basketball matches, the women`s final and men`s final. The students were also treated to watching jaw-dropping dunking, Les Barjots Acrobatic Dunkers performing their spectacular light show during half time and finished off the day meeting the Leicester Ryder's, who had won the men's final. The day gave students an opportunity to watch elite basketball players, experience the O2 arena, develop their basketball knowledge as well as develop new friendships throughout the year groups. The boys expressed how much they thoroughly enjoyed the trip and can't wait to attend another one next year!
Malik, Year 8 Pupil " Yesterday (Sunday) was fantastic, our school gave us the opportunity to watch the Play-off Finals at the O2. It was an experience that I won't forget!"
Joesph, Year 8 Pupil " The BBL Play-Off Final was a great experience for me and many other boys. The game had us all on the edge of our seats at all times."
A big thanks goes to Mr Lever and Mr Stratton for supporting with this trip, it wouldn't be able to go ahead otherwise.
Miss Hendle