World Book Day 2018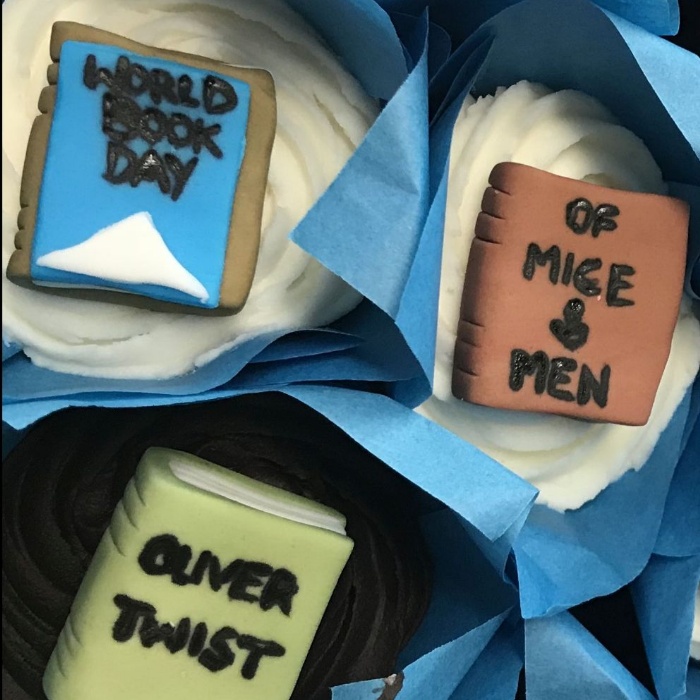 Despite the weather, CBSC still went ahead and celebrated World Book Day with various activities and events happening around the school.
Author Visits
Years 7 and 8 were treated to a very lively performance and workshop from author Andy Briggs and as a result, many students have no purchased copies of his books.
Year 9 experienced a very talented Steve Tasane rapping his poetry and some students were involved in a workshop focused on developing a narrative voice for story writing.
Staff Fancy Dress
Thank you to all member of staff who made the effort to dress up on Tuesday. They were some very comical and accurate costumes and the boys certainly enjoyed trying to guess who each member of staff was.
Hook a Book
The Hook a Book sale took place on Tuesday lunchtime and many of the books sold like hot cakes! A selection of books were wrapped in brown paper, with a few clues about the story on the outside (not the title or author), just the first line. The students paid 50p and in total raised £21.44. They really enjoyed the gambling element- not sure if this is a good thing or bad thing!
Bake a Book
We had six fantastic entries for Bake a Book and the winning entries were as follows:
1st Place Volondymyr Kuchma(Year 7)
2nd Place Jay Coombes (Year 8)
3rd Place George Cleeter (year 11)