UCAS convention Tuesday 14th March 2017
On Tuesday 14th of March, 57 year 12 students visited the University of Surrey Sports Park to attend a UCAS convention.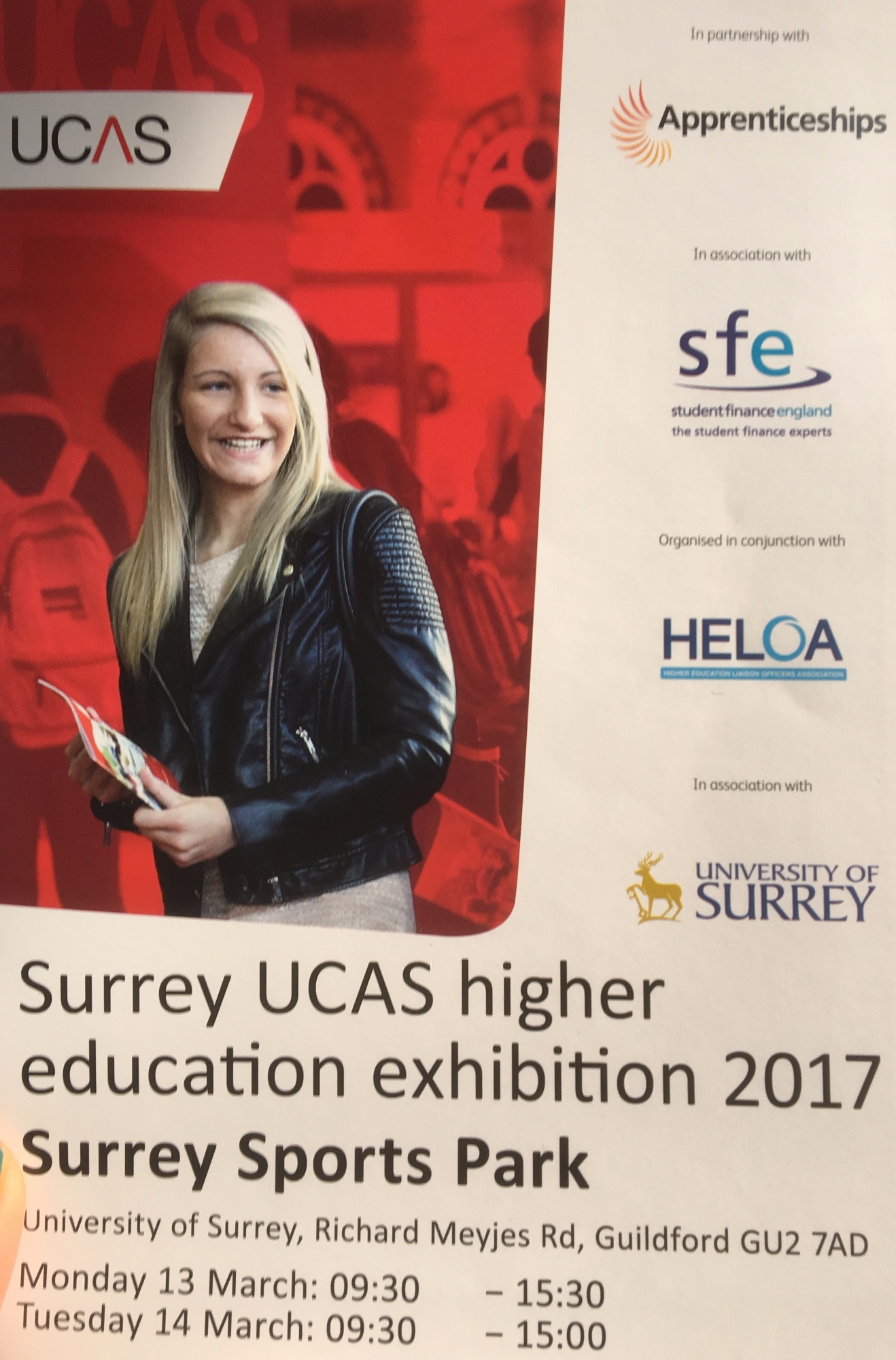 This is an amazing event where many universities are represented, and gives the students a chance to talk to representatives from many institutions.
Our students were extremely well prepared with questions and had already done some research before they went, so they could really focus on the appropriate stands.
They came away with lots of prospectus, pens and other goodies - but mostly they came away motivated and focused on their educational goals.
A very successful event.